! This is a comment > <! The mailto form does not work in mosaic > <! It does work for netscape >
R.L.Taylor
Professor in the Graduate School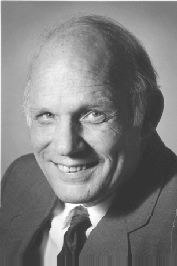 Contact Information
Office - 714 Davis Hall

Phone - (510) 642-3066

Fax - (510) 643-8928

Email - rlt@ce.berkeley.edu

Address -

Structural Engineering, Mechanics and Materials
---
Biographical Sketch
Robert L. Taylor received his graduate training in the Department of Civil Engineering at the University of California, Berkeley (MS 1958 and PhD 1963). He was a member of the Structural Engineering, Mechanics and Materials (SEMM) faculty in the Department from 1963 to 1994. In 1994 he became emeritus professor and Professor in the Graduate School.
Professor Taylor is a member of the U.S. National Academy of Engineering and the T.Y. and Margaret Lin Emeritus Professor of Engineeing.
---
Areas of Research
Currently all research is conducted in collaboration with other faculty and no new students are accepted for supervision.
Mechanics of solids, computational mechanics, finite element methods, isogeometric methods, multi-scale methods, finite element software.
---
---
The Finite Element Method, 6th edition
---
Finite Element Software
---
PRESENTATIONS
---
REPORTS
---
Structural Mechanics Faculty
Structural Mechanics Emeritus Faculty

Other Links

Current Schedule
<! Dumps contents of .plan to user > <! Equivalent to : finger rlt@ce > <! Req's link in this dir to file > <! outside of Public.HTML >

Selected Publications
<! need to make pubs.html > <! > <! Contain things like : > <! a href="thermovisco.ps" Thermomechanical analysis of viscoelastic solids /a> <! The browser will start a ghostview process to present the user with the > <! postscript file. >
---
Last Updated 19 September 2011

Structural Engineering, Mechanics and Materials
Department of Civil and Environmental Engineering
University of California, Berkeley