LBSN 2014
Thank you all for contributing and attending the workshop! It was a great experience. See you in 2015!
Best Paper: Sophy: a Morphological Framework for Structuring Geo-referenced Social Media
PDF
Kyoungsook Kim, Hirotaka Ogawa, Akihito Nakamura, Isao Kojima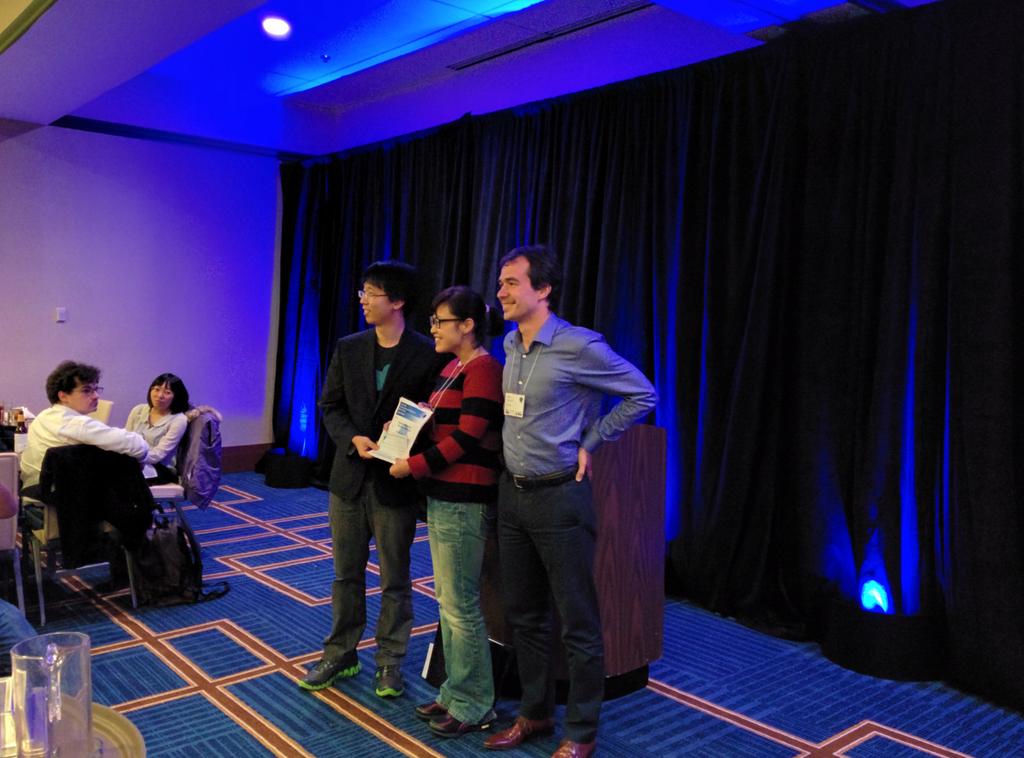 Best Student Paper: Moving on Twitter: Using Episodic Hotspot and Drift Analysis to Detect and Characterise Spatial Trajectories
PDF
Hansi Senaratne, Arne Broering, Tobias Schreck, Dominic Lehle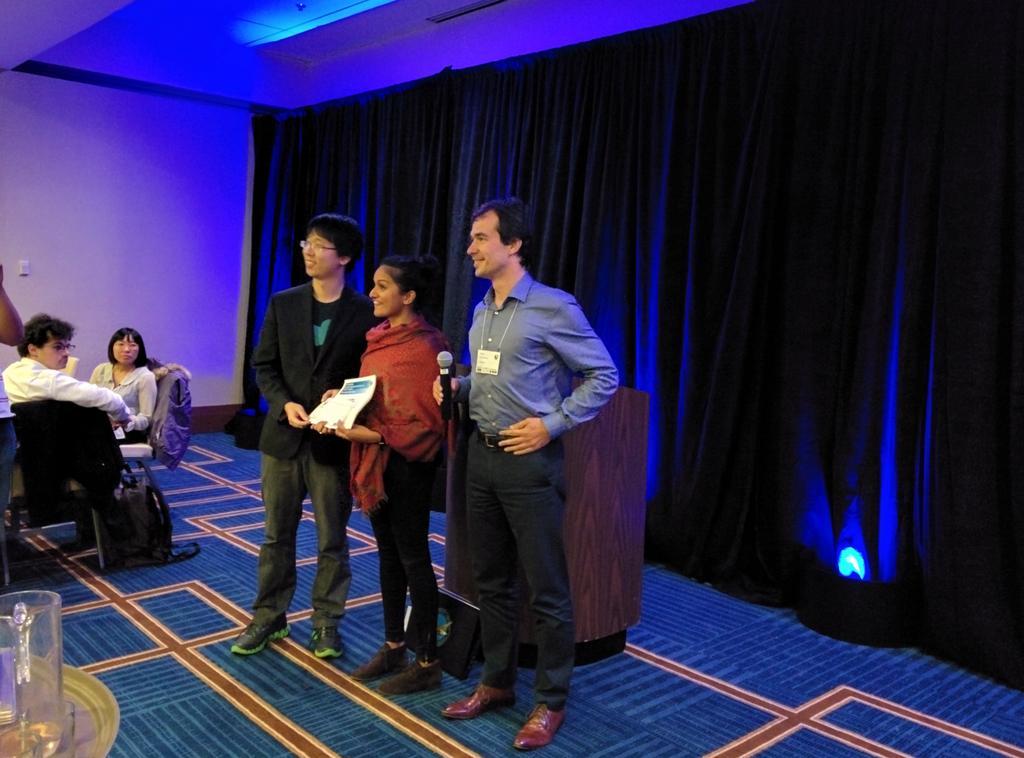 Invited speaker: Antonio Haro, HERE/Nokia: "Fusing Probe Data and Social Media to Find Interesting Places".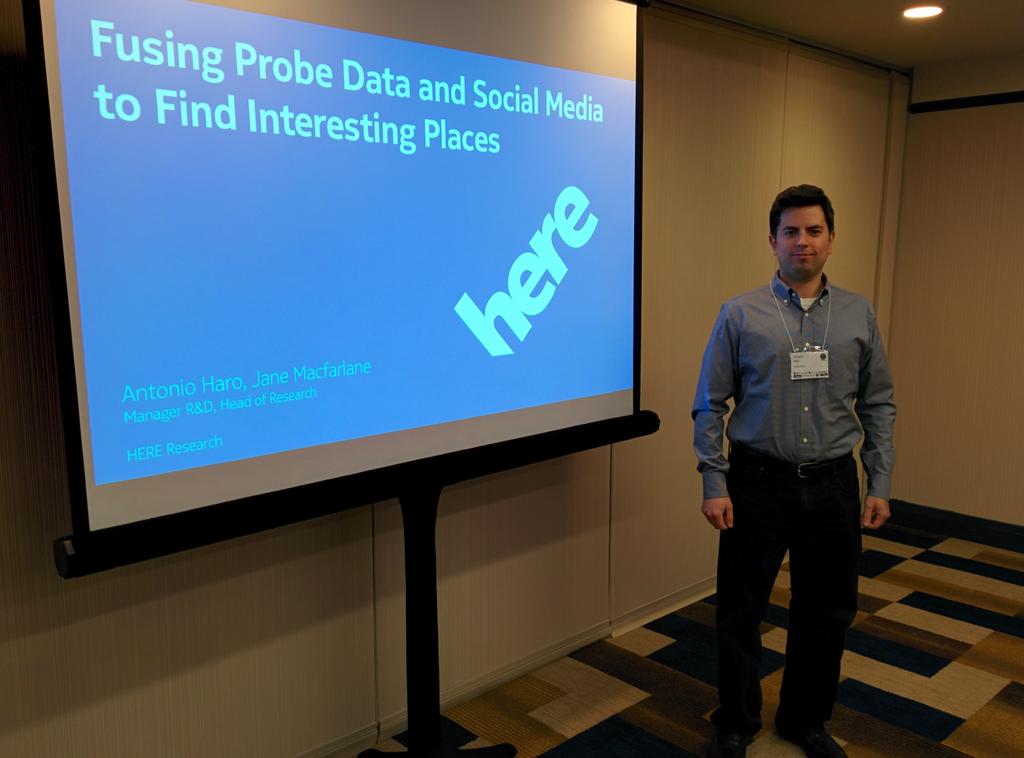 Invited talk: Sen Xu presenting the work behind @geo @twitter.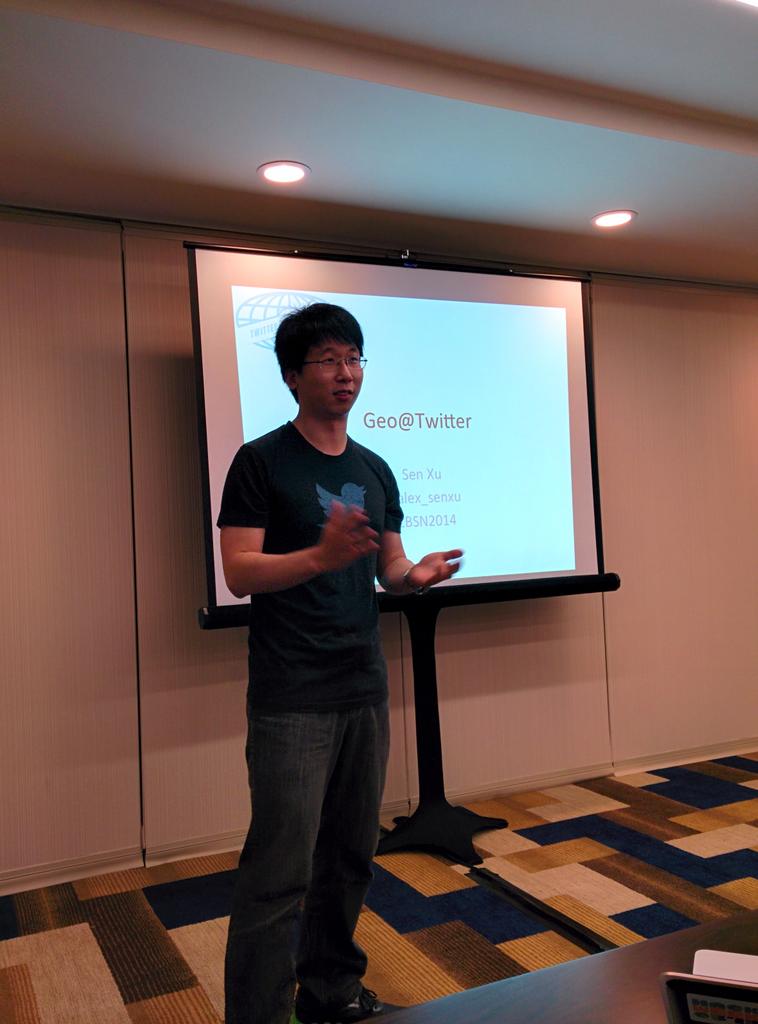 Invited speaker: Matt Duckham, University of Melbourne.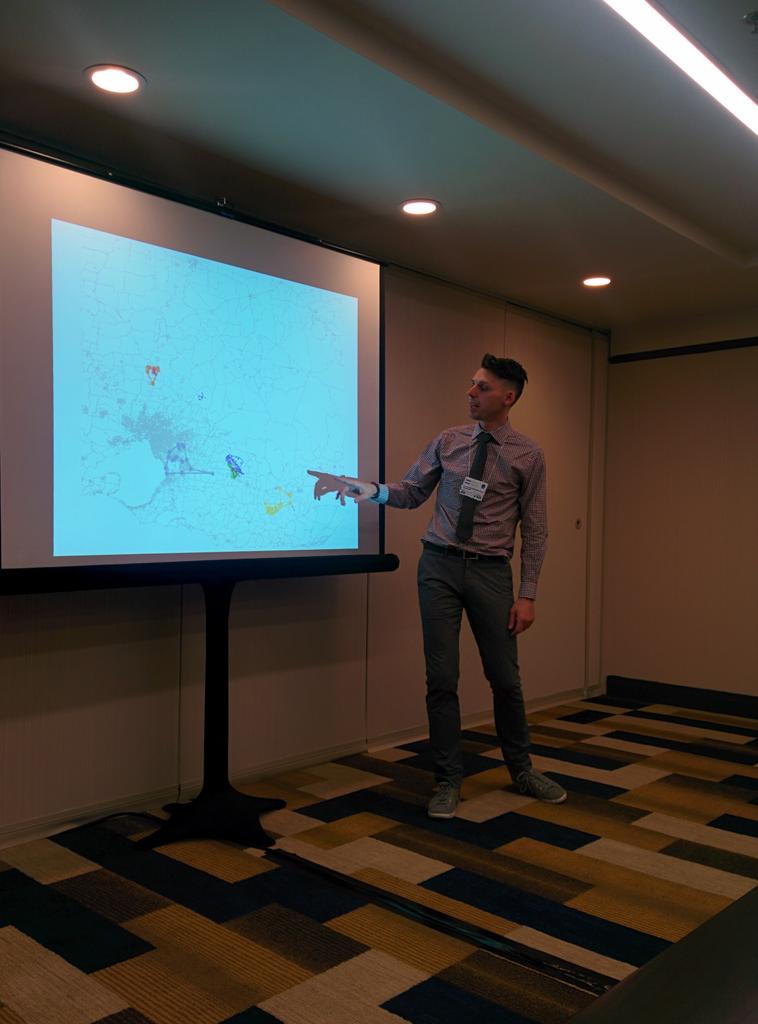 News
09/03 Best papers will be invited for submission to IJGIS (International Journal of Geographical Information Science)!
09/01 Best paper award fund: $950 sponsored by Twitter
08/31 Deadline extended: September 21, 2014
07/14 submissions website open!
Aims and Scope
Social networks have been prevalent on the Internet and become a hot research topic attracting many professionals from a variety of fields. The advances in location-acquisition and mobile communication technologies empower people to use location data with existing online social networks. The dimension of location helps bridge the gap between the physical world and online social networking services. Furthermore, people in an existing social network can expand their social structure with the new interdependency derived from their locations. As location is one of the most important components of user context, extensive knowledge about an individual's interests, behaviors, and relationships with others can be learned from her locations. These kinds of location-embedded and location-driven social structures are known as location-based social networks. The objective of this workshop is to provide professionals, researchers, and technologists with a single forum where they can discuss and share the state-of-the-art of LBSN development and applications, present their ideas and contributions, and set future directions in emerging innovative research for location based social networks.
Topics of Interest
Topics of interest include, but not limited to, the following aspects :
Understanding users in LBSNs
Ÿ User preference modeling
Ÿ User mobility modeling and analysis
Ÿ Real-world user activity sensing and recognition
Ÿ User similarity computing based on locations
Ÿ Link prediction and social tiers inference
Ÿ Friend recommendations and community discovery
Ÿ Expert discovery and influential person identification
Ÿ User intension understanding
Understanding locations in LBSNs
Ÿ Hot spots, significant places, and interesting locations detection
Ÿ Generic or personalized location recommendations
Ÿ Popular travel routes discovery from social media
Ÿ Trip planning and itinerary suggestion for users
Ÿ Location annotation and semantic meaning identification
Ÿ Location prediction and location privacy
Ÿ Anomaly detection and event discovery from social media
Ÿ Trajectory data mining in LBSNs
Information sharing and Data management in LBSNs
Ÿ Location and location-related data sharing
Ÿ Location and location-tagged media visualization
Ÿ Human-computer interaction in LBSNs
Ÿ Information retrieval in LBSNs
Ÿ Data management in LBSNs